July 29: The economic offences wing of the Crime Investigation
Department has decided to bring Tarak Bajpai, the chief operating officer of
Speak Asia, to the city on a Prisoner Transit warrant from Mumbai.
Bajpai was detained by the Mumbai police on Friday for his role in the alleged
money circulation scam. The state CID, which is probing into the
Singapore-based Speak Asia's online fraud that reportedly runs into
hundreds of crores, found that the company has a strong base in Andhra
Pradesh with more than 30,000 subscribers.
Several European connections of the company have also emerged.
Investigations led by the CID IG, Mr Jitendar, revealed that out of the Rs 461
crore the company has sent abroad, Rs 8 crore has been transferred to the
Netherlands. ActieIndex, a company based in the Netherlands, received the
money from Speak Asia. The CID officials said that most of the money has been
sent to Singapore where Ms Harender Kaur, the global CEO of the company,
resides.
"Mr M.S. Swamy is the distributor in the state and he is an accused in the case
booked with us a month ago. In the scheme, a subscriber has to pay around
Rs 11,000 as enrollment fee per annum. After subscription, each candidate is
asked to conduct an online survey. In return, every year the subscriber is paid
Rs 52,000 for the survey. If he gets more people to join, he will get more
money," said a CID official. The CID has frozen Rs 134 crore in the bank
accounts of Speak Asia in Mumbai after the case was booked.
We request you to provide maximum information related to your travel plan in the "Requirements" field This will help us to process your information quickly and accurately.
http://mandu-thecelebrationoflove.blogspot.com/
http://bandhavgarh-nationalpark.blogspot.com/
http://aerosoft-career.blogspot.com/
http://shweta-agrawal-indore.blogspot.com/
http://airaviator.com/freeguide/
http://visitshirdi.co.in/Book/
http://the-multi-tasking-banana.blogspot.com/
http://newzealand-aviation-news.blogspot.com/
http:http://canadian-aviation-news.blogspot.com/
http://USA-aviation-news.blogspot.com/
http://UK-aviation-news.blogspot.com/
Mr Ronak Agrawal, AsiaGuide Tours & Travels, B-19, Upper
Ground Floor, Stadium Complex, Jalgaon 425001 MS India, Tel: 91 257-2239636 M :-
91- 9960222656 E : asiaguidetours@gmail.com W : www.asiaguidetours.co.in
http://asiaguidetours.co.in
B: http://asiaguidetoursandtravels.blogspot.com
Shripad India Tours & Travels, B-110, Dindayal Complex,Near Ved
Nagar, Nanakheda, Ujjain, India T : 456010, 9406841345, 07344041397,
E shripadtravels@yahoo.co.in, www.shripadtravels.com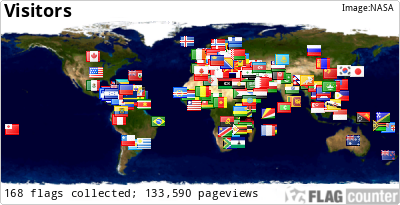 blogs
Poonam Jacob [ B Com, Dip In Aviation & Travels ]
International Aviation Consultant / Co Ordinator
AeroSoft Corp
www.AsiaticAir.in
www.asiaguidetours.in
www.aerosoft.in
www.aerosoft.co.in
www.aerosoftorg.in
www.aerosoftorg.co.in
www.aerosoftcorp.in
www.aerosoftcorp.co.in
www.aerosoftseo.com
On Line Assistence :
Gtalk : Poonam.aerosoft@gmail.com
Y! Messenger : Poonam.aerosoft@yahoo.com
Rediff Bol : Poonam.aerosoft@rediffmail.com
MSN : Poonam.aerosoft@hotmail.com
http://poonamasiaticair.blogspot.com/