The police on Monday received 100 more complaints against Singapore-based online consumer survey company SpeakAsia, accused of cheating investors of crores by promising them huge returns on their investments. Among the victims who recorded their statements with the police was a 26-year-old MBA graduate, who had set up a SpeakAsia franchise and lost Rs 14 crore.
On Monday morning, over 150 people panelists (members) of SpeakAsia, along with friends and relatives, gathered outside the police commissioner's office demanding a fair probe into the case. While most supported the company, some were convinced that the police had arrested the firm's chief operating officer, Tarak Bajpai. Initially, the firm, through e-mails, informed its clients that Bajpai was detained for questioning and later released. "When we told the firm's supporters about the people who lost money in various schemes, they agreed to file complaints with us," said a police officer.
The firm's nearly 70 accounts in various banks with a collective balance of over Rs 140 crore have been frozen till Monday, said another police officer.
Sharad Yadav, one of SpeakAsia's many franchisees, told TOI, "Between February and May, I invested Rs 4 lakh. Besides this, people would contact me to purchase personal identification number (PIN) for Speak Asia.
I sold personal identification numbers (PINs) and empanelled many sub-panelists. I gave the company a business of Rs 14 crore. I was promised a 3% commission on every PIN of Rs 10,000."
Yadav said that he did not withdraw money from the account thinking it will be doubled with time but the firm stopped making payments all of a sudden. He said he can't shut his office as the investors may attack him. "I am paying Rs 2.5 lakh as maintenance for the office and it's adding to my losses," said Yadav, who had taken Rs 2 lakh from his sisters and another Rs 2 lakh from his parents to invest in SpeakAsia.
The economic offences wing (EOW) is questioning Bajpai (36) and his four colleagues-technical head for the portal Rajeev Mehrotra, assistant for daily portal operations and in-charge of regular pop-ups Shaikh Rais Latif (32), accountant Ravi Janakraj Khanna (44) and Deepankar Sarkar. The police said the fraud amount has crossed Rs 2,276 crore but by going the number of investors the amount duped is more than
could be more than Rs 14,000 crore. given the number of victims.
The company promised to give a return of Rs 52,000 on an investment of Rs 11,000 a year. There are more than 20 lakh investors across India who were known as Panelists. The company had 150 franchises across the country and 18 in Maharashtra. This firm had transferred crores of rupees to an account in United Bank of Singapore.
New Delhi: The economic offences wing (EOW) of Mumbai Police on Friday took into custody Tarak Bajpai, chief operating officer of Speak Asia Online, as part of its investigation into alleged fraud by the survey firm.
The police also detained four vendors of Speak Asia from Mumbai and Indore.
Singapore-based Speak Asia says it uses the collective bargaining power of 1.9 million online consumers to get discounts on goods and services. In addition, itsmembers are paid for conducting online surveys for its clients.
"There is no crime, no victim, no complainant. This is based on a public interest litigation filed by a person who keeps filing such PILs," said Manoj Kumar, chief executive, Speak Asia (India).
Mumbai police took Bajpai for interrogation from Indore to Mumbai early Friday despite Speak Asia's "best efforts to conduct an amiable discussion with the authorities," the company said in a statement. "This sudden development has shaken us as it puts a blot on our integrity and promise to the millions of people who are part of Speak Asia."
Corporate affairs minister Veerappa Moily has called for the documents of Speak Asia.
The Registrar of Companies (RoC) Delhi, too, is investigating the company under section 591 of the Companies Act, 1956, which deals with companies not registered in India but having established business in thecountry and represented by anIndian citizen or firm.
The ministry of corporate affairs, or MCA, is looking into why Speak Asia is not registered in India, its investments, how it conducts its business, where it gets its money and how it pays its members, a ministry official said in an earlier interview.
"I have called for the relevant materials on Speak Asia. We will take a call after examiningthem," Moily said.
In May, Kirit Somaiya, president of the Investors Grievances Forum in Mumbai, filed a complaint with the EOW of Mumbai Police against Speak Asia claiming to have received several complaints from consumers related to fraudulent business dealings among other things.
Speak Asia, which has been operating in India since 2010, earned a revenue of $80.5 million (around Rs360 crore today) in the last three quarters, according to a company presentation last month.
The investigations have worried Speak Asia's members .
Manisha Subhash Chauhan, a homemaker in Thane, Mumbai, invested Rs11,000 in Speak Asia this April. "We were supposed to get Rs3,500 and Rs1,000 extra (from Speak Asia) if we roped in more members," she said. Chauhan hasn't received any money from the company for introducing new members. Emails to Speak Asia have yielded no result, she said.
Mohammed Saif, senior product manager at a pharma company in Delhi, said he invested around Rs3.5 lakh in December and got Rs1.4 lakh the next month. But in May he got a mail from Speak Asia stating it was ready to pay but its account was frozen by the government.
"It is a very good scheme for a common man," said Saif. "But then it was caught amidst all the charges of fraud and now things don't look as good as it used to be. My father has been a member of Speak Asia and he didn't lose any money. But I am stuck."
Arrested Speak Asia COO insists there is nothing amiss
Tarak Bajpai, COO of Speak Asia, does not believe that any operation of the Singapore-based firm is above law. Tarak had recently made it big after becoming associated with Speak Asia, a firm earlier called Haren Technologies.
"We are not operating above law. During previous queries, all departments had given a clean chit to the company. This questioning is also a small part of it," Tarak said before being flown to Mumbai.
Born in Indore on May 24, 1975, Tarak completed his early education at St Paul's High School and graduation from Holkar Science College, which ironically, was also the alma mater of his father Vimalendu Bajpai, a senior executive with pharmaceuticals major Abbott Laboratories.
He honed his skills during a short service commission with the Indian Air Force, which he joined immediately after graduation and getting a 'C' certificated from NCC Air Wing at Indore.
Soon after returning to Indore, Tarak eyed for a place in theaviation sector. He along with his wife Swarna Walia Bajpai, started the firm Genesis Aviation — dealing with pilot training and aviation accessory support solutions.
While floating his firm, Tarak was associated with the Indore Flying Club, imparting training to aspiring pilots. His excellent communication and interpersonal skills helped him scale the ladder at Speak Asia Pvt Ltd. He was roped in to hold meetings across the country attracting prospective panelists.
Despite his detainment, Tarak feels Speak Asian panelists should not worry. The company management is here to support all.
Anticipating the legal hurdles, he had also approached the high court. "I have got relevant orders from the high court to deal with any unforeseen circumstance," Tarak said.
The company also claims it haswritten to several agencies and regulatory bodies in India, as also the Prime Minister's Office, for a thorough probe into its affairs since allegations against it could damage its reputation and trust.
MUMBAI: The Singapore-registered company SpeakAsia allegedly committed fraud that could touch Rs 8,000 crore, said angry investors, including Navneet Khosla, who had registered a complaint against the company with the Mumbai police. He has accused SpeakAsia of cheating him of Rs 2.4 lakh.
While investigators refused to comment on this figure saying they are still examining the accounts, investors say that many of them have put in lakhs into SpeakAsia.
Sources say the company has 'recruited' 20 lakh investors across the country, but its website pegs the number at 19 lakh.
Even Andheri resident Rajmani Shukla claimed the alleged fraud could touch Rs 10,000 crore in his PIL in the Bombay high court. On Friday, the Mumbai police had pegged the fraud at Rs 1,320 crore.
Meanwhile, the economic offences wing (EOW) of Mumbai police, which is investigating the firm, arrested a fifth person, Deepankar Sarkar- an active promoter--from Raipur on Saturday. He has been remanded in police custody till August 4.
"Sarkar was one of the company's first promoters and as of January 2011 had earned Rs 35 lakh through returns. When Speak-Asia introduced its scheme in February 2010, there were just 100 panellists," said Khosla.
Acting on Kholsa's complaint and its own investigations, the economomic offences wing on Friday, arrested four senior executives of the firm in Indore, including chief operational officer Tarak Bajpai. SpeakAsia has also been accused of transferring Rs 700 crore to Singapore.
We request you to provide maximum information related to your travel plan in the "Requirements" field This will help us to process your information quickly and accurately.
http://aerosoftseo.com/maketourindia/
http://mandu-thecelebrationoflove.blogspot.com/
http://bandhavgarh-nationalpark.blogspot.com/
http://aerosoft-career.blogspot.com/
http://shweta-agrawal-indore.blogspot.com/
http://airaviator.com/freeguide/
http://visitshirdi.co.in/Book/
http://the-multi-tasking-banana.blogspot.com/
http://newzealand-aviation-news.blogspot.com/
http:http://canadian-aviation-news.blogspot.com/
http://USA-aviation-news.blogspot.com/
http://UK-aviation-news.blogspot.com/
Mr Ronak Agrawal, AsiaGuide Tours & Travels, B-19, Upper
Ground Floor, Stadium Complex, Jalgaon 425001 MS India, Tel: 91 257-2239636 M :-
91- 9960222656 E : asiaguidetours@gmail.com W : www.asiaguidetours.co.in
http://asiaguidetours.co.in
B: http://asiaguidetoursandtravels.blogspot.com
Shripad India Tours & Travels, B-110, Dindayal Complex,Near Ved
Nagar, Nanakheda, Ujjain, India T : 456010, 9406841345, 07344041397,
E shripadtravels@yahoo.co.in, www.shripadtravels.com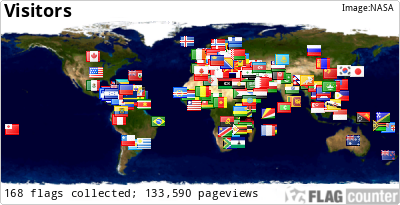 blogs
Poonam Jacob [ B Com, Dip In Aviation & Travels ]
International Aviation Consultant / Co Ordinator
AeroSoft Corp
www.AsiaticAir.in
www.asiaguidetours.in
www.aerosoft.in
www.aerosoft.co.in
www.aerosoftorg.in
www.aerosoftorg.co.in
www.aerosoftcorp.in
www.aerosoftcorp.co.in
www.aerosoftseo.com
M 09179405507
http://aerosoftseo.com/maketourindia/
On Line Assistence :
Gtalk : Poonam.aerosoft@gmail.com
Y! Messenger : Poonam.aerosoft@yahoo.com
Rediff Bol : Poonam.aerosoft@rediffmail.com
MSN : Poonam.aerosoft@hotmail.com
http://poonamasiaticair.blogspot.com/